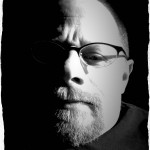 The draughting studio, llc is the Organic Modern design studio of David B. Ferguson. I have been professionally involved in residential architecture and its allied arts for more than 25 years.
I developed an interest in architecture, especially the work of Frank Lloyd Wright, at an early age. As a self-educated designer I developed my aesthetics by canvasing used book stores for out-of-print architectural books, visiting buildings that interest me and speaking with architects that I admire.
Over the years I have had the good fortune to have been associated with some talented architects and designers: John. H. Howe ( Frank Lloyd Wrights chief draftsman from 1932 until Wrights death in 1959), Michael McGuire, Clark Engler, Wayne Branum, Tim Old but especially Architect Kelly R. Davis from whom I have learned the most about being a designer.